Macie's Place Splash Pad opening date is to be determined. Maintenance is needed on a faulty controller board and we are waiting for the new part to arrive. We hope to open

within the next few weeks.

See you soon!
Open to the public from 10:00am-7:00pm daily. It will be closed to the public from 12:30-2:30 Monday-Thursday for our Youth, Summer Day Camp from June 26th through August 18th.
**For your safety, no running, rough-housing or jumping in the splash pad area. Water Shoes are highly recommended as the splash pad surface may become slippery when wet.**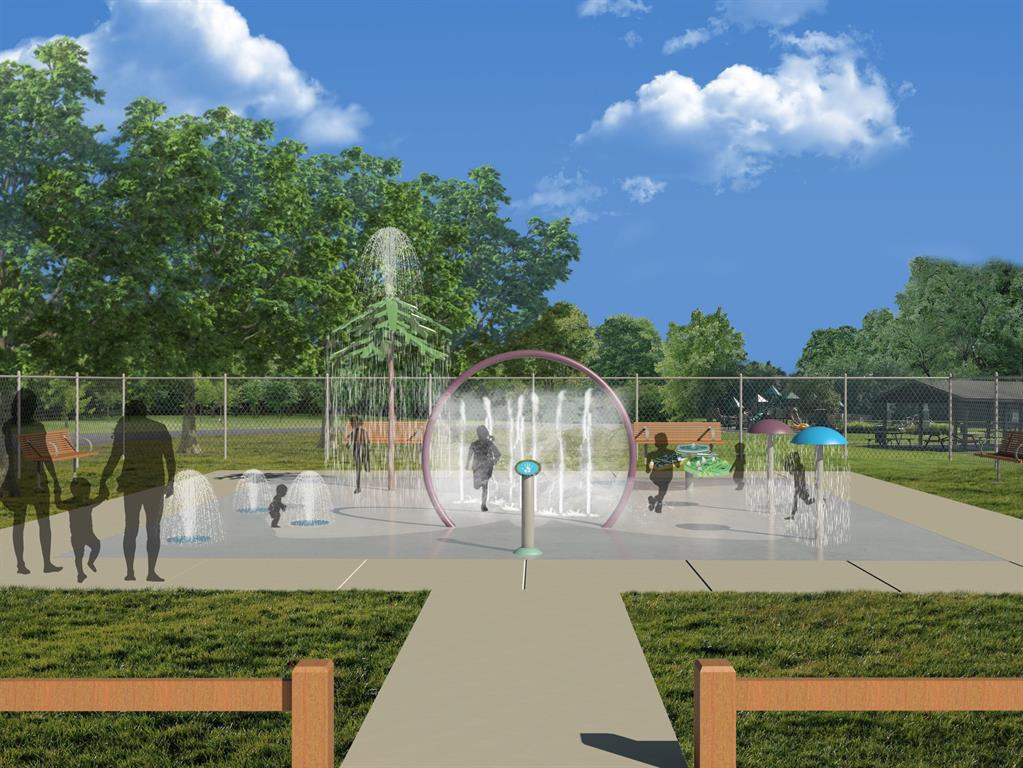 For longtime Somers residents Wendy and Bill McCloskey, giving back to the community that has given them so much seems only natural. In December 2007, the couple lost their daughter Macie Grace to Trisomy13 when she was only six days old. Both Wendy and Bill recall feeling an overwhelming sense of community togetherness during this period, and this has had a lasting impact on the family.
"Little by little, we just wanted to do something for the town because the town was just amazing when we went through this," Wendy said. Over a year ago, the McCloskey's approached the Somers Recreation Department with a vision to bring a splash pad to Somers.
A splash pad—also known as a spray park, aquatic play pad, or water playground—is a zero depth aquatic play area with various features that spray, flow, mist and jet water on active participants. According to Commercial Recreation Specialists, splash pads "combine sensations of different water movements," while providing a fun water experience that "stimulates and challenges children of all ages and abilities."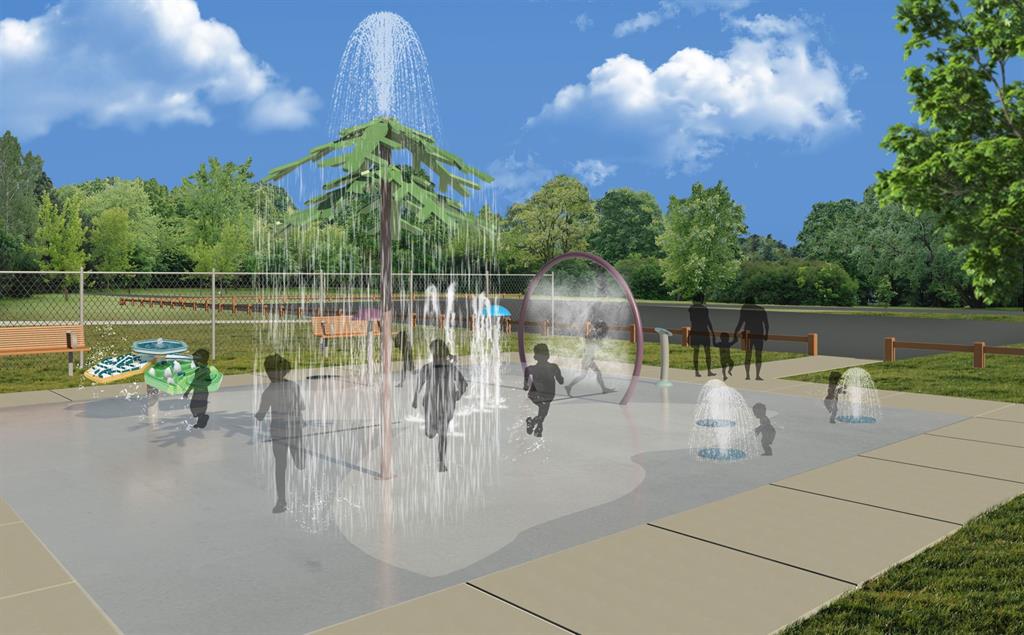 (Computer generated image of Macie's Place Splash Pad)
You can be a part of this vision while providing your children, grandchildren, and neighbors with a creative and interactive park for generations to come.
If you're able, we would be so grateful for any contribution.
Here are all the ways you can make a donation to help fund this project:
Brick Options

Donation Amount

4"x8" Brick: up to 3 lines of text

20 characters per line

$100 per brick

8"x8" Brick: up to 6 lines of text

20 characters per line

$200 per brick
(II) Tiered Sponsorships
Sponsorship Options

Sponsors

Silver Level: $250.00

Newcity Builders LLC

The Carenzo Family

The Cass Family

The Connecticut Water Company

Frieda B. at The Story Barn

Don and Rosemary Gibbs

Ron and Sandy Hanson

The Karowski Family

David Marti Family

The Nowakowski Family

R.A.S. Renovations

Rotary Club of Somers

John and Lisa Shelanskas

Bob and Sue Smith

Solstice Healthcare, LLC

Somers Cultural Commission

Somers Republican Town Committee

Ruthie and Scott Sutter

The Westbrook Family

Gold Level: $500.00

Cindy, Mike, Lauren, Alison & Stephen Astone

The Black Family

Angela & Gary Czarnecki

The Blake Center for Faith & Freedom

Knights of Columbus

Bud and Nancy Knorr

The Lipton Family

In loving memory of Macie Grace

Donald & Elaine Demers

Platinum Level: $1,000.00

Gabe, Avery & Sammy D'Amour

Neil and Linda Gilley

The Grandpre Family

Grower Direct Farm, Inc.

Kimberlee Kelley

Marge and Daniel Madden

Jimmy and Denise McLaughlin

Somers Firefighter's Union, IAFF Local 4284

Stateline Senior Services

In Memory of Connor Jaye Swan

T-Square Builders, LLC
Note: Tiered Sponsors will have their names engraved on an entryway sign to Macie's Place.
(III) Sponsor-a-Feature
Feature

Quantity

Sponsors

Activator

Aqualien Flower

Sponsored by Grower Direct Farms

Cascades

1

In loving memory of Macie's cousins...

Foaming Geyser

1

Sponsored by The Riley Family

Sponsored by Cari and Ray Leach

Palm Tree




Spray Loop

$3,500.00




Sponsored by the Somers Lions Club

Team Spray

$4,000.00




Water Jelly

$1,000.00

Sponsored by The Cudnik Family

Play Safe Drain




Water Distribution System

$20,000.00
Note: Individuals and businesses that Sponsor-a-Feature will have their names engraved on an entryway sign to Macie's Place.
Designs for Macie's Place Splash Pad feature a pad shaped like a butterfly, signifying Macie and celebrating her life and the spirit of levity and play.
Butterflies are commonly seen as a symbol of life, change, happiness and joy.
Somers is a special town- there is a sense of community and connection. When you step out, you run into neighbors, classmates, teammates, and friends. We're together. The McCloskeys, along with town staff, believe that the Macie's Place splash pad project is yet another way to bring us "together today."